Philanthropy
At Elite Services, SERVICE extends beyond our valued residents and property managers to numerous good causes and those less fortunate in our communities. Elite Services has adopted the following philanthropic organizations, and several other causes as well.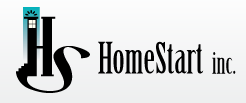 HomeStart was founded in 1994 when advocates and shelter providers set out to test a simple premise: with the right housing assistance and expertise, homeless individuals and families could make it in housing.



Habitat for Humanity Greater Boston, Inc. is a Massachusetts charitable nonprofit organization dedicated to building simple low-cost homes by forming partnerships with low-income families in need of decent and affordable housing. We believe homeownership is a vital step to help families break the cycle of poverty and contributes to pride in families and communities.

Habitat for Humanity Greater Boston is an independent affiliate of Habitat for Humanity International, and dedicated to ending poverty housing throughout the world as a matter of justice, mercy, compassion and humility.